For a Black, African eldest child of a pastor, finding myself in 1990s young adult literature was nearly impossible. By the time I was 15, I had read all the Black women authors in my school's library, and all the Sweet Valley High books. Yes. All 200,890 of them. Toni Morrison's work was way over my young head, but I devoured her worlds eagerly. I had gone through Dean Koontz and all the other fantasy and horror books, too, and still had not met myself in any of these works until I read Kindred by Octavia Butler.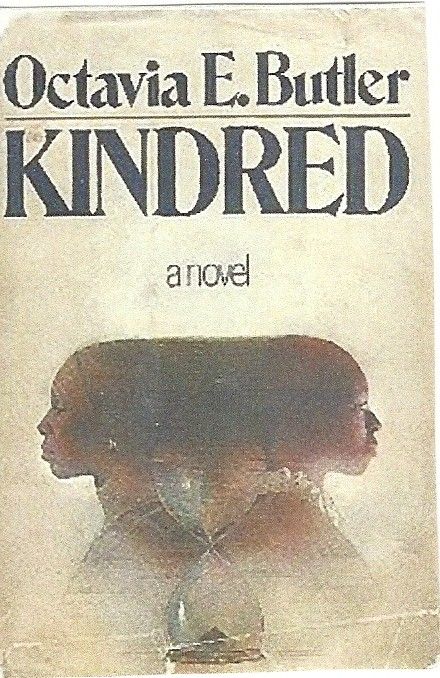 As with any other author's work, I began with complete surrender to the worlds Butler built, its mechanics and physics, and in the case of Kindred, its metaphysics. I didn't get very far because, unlike any of the other books I had read up till that moment, Kindred took place in a world that was familiar to me in place, although unfamiliar to me in time. Looking back, I find it strange that our school library didn't have more books that took place in Southern California; nonetheless, I'm grateful for the worlds I discovered and became a part of in the books they did have.
I was a high school senior by that time, but still didn't meet myself compeletly until I read Parable of the Sower the fall of my freshman college year. It was one of the first things I bought in college, along with C.S. Lewis's Mere Christianity. It turned out to be a fitting, though ironic, pair of books. In Parable of the Sower, I found my reflection in Laren Olamina, right down to her affinity for the book of Job, and her ambivalence about her father's faith.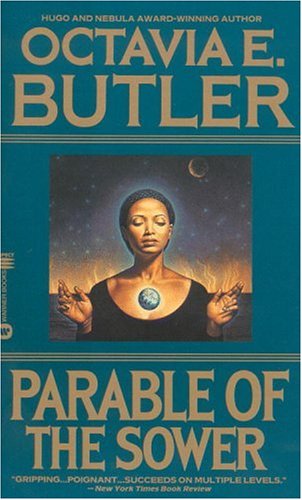 It was how I began my breathtaking journey through Octavia Butler's world, and begain to expect more from the books I was reading alongside her. It also gave me permission to put myself into the fantastical and to construct my own worlds with their own rules and physics.
Butler was also the first author whose life and work I became obssessed with. I had just begun to map her movements in the literary world when on Monday, February 27, 2006, I learned she had died three days before on Friday, February 24, 2006. I remember reading the news online, though I don't remember where, and stumbling into my resident advisors' team meeting in a daze. What I didn't know then was that I was experiencing grief. To my young, sheltered worldview, the loss was sharp, but short lived and it would be years until I grasped the weight of what the world had lost.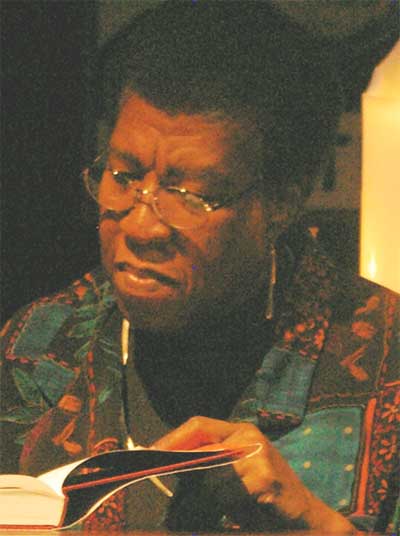 Since then, whenever I enter a bookstore, I head straight for the science fiction and fantasy section to make sure one of her books is in stock. It's a small ritual of remembrance and reverence. In 2016, The Huntington Library, who had received her papers eight years prior, posted images of Octavia Butler's journals online. One was of the back of one of her journals where she had written affirmations to herself, ending with, "My books will be read by millions of people! So be it! See to it!" The image went viral throughout social media, and while it was chilling to see her prophecies in her own script, it also felt like an invasion of her privacy. I'm inferring, of course, but from what I know about her life, Butler was a very private person barely let anyone in her home, let alone her journals.
Today, Butler's work has found a new audience through the graphic novel adaptation of Kindred. Written by Damian Duffy and illustrated by John Jennings, with a foreward by Dr. Nnedi Okorafor, the work is weighty homage to the brilliance of Octavia Butler.
To honor her legacy and contribute to the fulfillment of her prophecy, I am holding a giveaway of Kindred, the graphic novel and the original novel. To win the package, simply follow Afrolicious on twitter AND sign up for the email list below.
Rest in power, Octavia Butler.